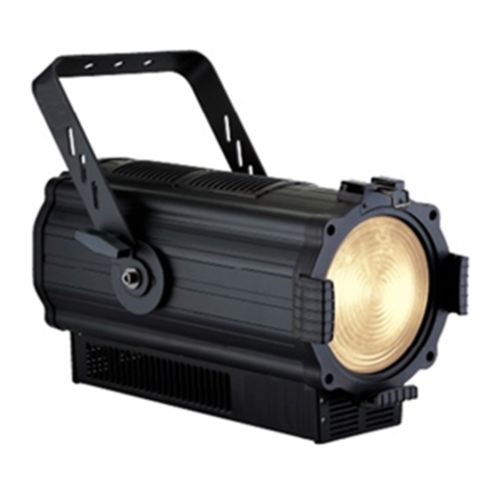 LED. FRESNEL SPOTLIGHT 200 W.
Power supplyAC.100V.-240V./50Hz.-60Hz.
Power Consumption 250W.
LEDs COB,200W,White.
Color Temperature 3200K or 5600K. available.
Luminous flux 17000lm/18000lm.
CRI. ≥85Ra.
LED life>50,000H.
Dimmer 0-100%Dimmer intensity.
Adjustable Beam angle 15°-55°.
Electronic Zoom.
Strobe 1-20 Flash per second.
Cooling system heat pipe with no noise fan.
Display LCD screen display.
The signal input and output XLR 3Pin and XLR 5Pin.
Control mode the international standard DMX512 signal.
Channel mode 2 Channels or 3 Channels.
Inquire on This Products  /  สอบถามเกี่ยวกับผลิตภัณฑ์นี้