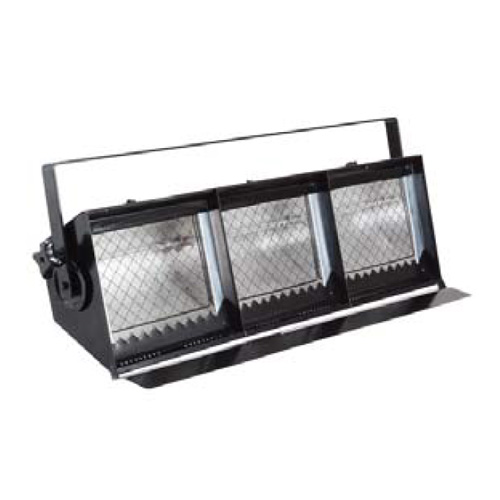 Download Catalog
Lightsense Theatre Lighting Luminaires
Flood Light Series
Lightsense Flood Series is a range of high-quality 500 and 1000 watt theatre and studio with the flexibility to be use either individuality or linked together with the ?SSS Quality System?
Flood Light 500 , 1000 Watt
Feature
Constructed made from sheet Metal.
Body is coated in a heat and Scratch-resistant black epoxy paint.
Reflector is symmetric made from textured anodized aluminum.
Gives even converge of backcloths
500 W. Version takes 119 mm. Range of double-ended lamps.
1000 W. Version takes 189 mm. Range of double-ended lamps.
Spring tensioned color flame for good filter life.
Light beam is very smooth and falls off evenly without visible high-light or shadows.